FAN Detroit
Prescription drug abuse is the fastest-growing drug problem facing our Nation today. For the first time in our history, the number of overdoses has surpassed automobile fatalities. While today's drug addiction respects no geographic, ethnic, economic or social boundaries, there are some groups — young people, our military, and the elderly — who are particularly vulnerable.
Families Against Narcotics (FAN) Detroit is a grassroots effort committed to supporting and educating young adults, parents, school personnel, law enforcement, judges, and most of all health care professionals about addiction and the dangers of prescription drug abuse, especially painkillers.
Our goal is to provide healing to our communities by spreading the message of hope in recovery to our families, friends, and allies. We align with FAN's overall mission to educate, put a face and voice to recovery, and eliminate the stigma of addiction.
FAN Detroit provides a safe place for our community members to face and learn about addiction from others who have had similar experiences. We provide education through professional and guest speakers, as well as the sharing of personal stories. FAN creates a support network for those affected by addiction so no family or individual should suffer alone.
When?
We host a community forum the 2nd Monday of every month.
6:00 – 7:30pm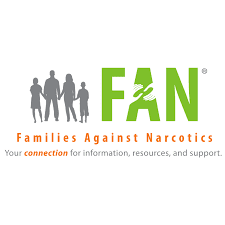 Where?
Presently, all FAN-Detroit forums are being held virtually via Zoom.
Meeting ID: 845 1522 6235